We all want a bright smile. But, some of us can't afford to get it professionally done or buy teeth whitening kits. Besides brushing your teeth 2-3 times a day, flossing & visiting the dentistry, here are some (VERY) low-cost & easy tips to make your teeth look brighter. You may even find the things you need already in your home!

RED LIPSTICK
(As long as you don't get any on your teeth). Red lipstick is always a great trick if you like to wear lip color.
Avoid
shades of Orange & Yellow. Choose your colors wisely. There are different shades of red out there that will suit your skin tone. Check out the difference from these 2 photos of Jessica Alba. *May had also informed me that wearing shades of pink / blushes will also make your smile appear brighter.
STRAWBERRIES.
Brooke Shields has said her trick to getting her teeth brighter was to rub strawberries on her teeth. Strawberries contain Malic Acid which can remove surface discoloration. So when you're out somewhere eating Strawberries, rub them on your teeth to brighten them -- nobody will know!
WEAR DARK CLOTHING.
When I say dark clothing, I don't want you to opt for the goth look (if that's you're thing, then that's fine). Just avoid wearing bright white clothing that can make your teeth appear more pale than bright. Compare both photos of Lucy Liu below. Fixate your eyes on her color of clothing & her teeth. Yes, there's a difference -- & It's not because of the lip color because they're the same.
SNACK RIGHT.
Watch what you're eating. Certain foods & drinks will stain your teeth. Snack on fruits & vegetables such as celery, apples & carrots. Not only will this benefit your health, it will also prevent plaque to grow on your teeth.
BAKING SODA.
Not only is it great for cooking, getting rid of odors -- it can removes stains. Just don't use it right out of the box daily, just occasionally. If you're afraid to use this right out of the box, try Arm & Hammer baking soda toothpaste.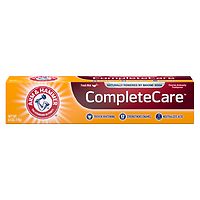 Are there any other tricks that you might have? Leave a comment & let us know!